Jerry R. Mendell, M.D.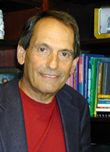 Professor
Director
Nationwide Children's Hospital
Center for Gene Therapy WA-3011
700 Children's Drive
Columbus, OH 43210
Email: Jerry.Mendell@nationwidechildrens.org
Education & Training:
University of Texas Southwestern Medical School, Dallas, 1966 M.D.
New York Neurological Institute, Columbia University College of Physicians and Surgeons, 1967 Internship
New York Neurological Institute, Columbia University College of Physicians and Surgeons, 1969 Resident
Medical Neurology Branch, NINDS, NIH, Bethesda, MD, 1972 Fellow
Research Interest:
Dr. Mendell currently serves as Director of the Center for Gene Therapy at The Research Institute at Nationwide Childrens Hospital and holds Professorships in Neurology, Pediatrics, Pathology, Physiology and Cell Biology at the Ohio State University. He also directs the neuromuscular research program at Nationwide Children's Hospital. He has worked in the laboratory using experimental models of muscular dystrophy and at the bedside participating in clinical trials. He was a founding member of the study group known as "The Clinical Investigation of Duchenne Dystrophy (CIDD)" that defined testing methods for clinical trials in boys with Duchenne muscular dystrophy (DMD), delineated the natural history of the disease, and tested many pharmacologic agents including corticosteroids, the only treatment known to improve the natural history of the disease. Dr. Mendell is the first to perform gene therapy for DMD (March 2007) and also started a gene therapy study in LGMD2D (Nov 2007), demonstrating success for the first time. His laboratory also recently demonstrated vascular delivery by rAAV of muscular dystrophy genes to the limbs of mice and non-human primates that will be moving toward clinical trials to make a difference in the lives of patients with devastating disease of muscle.
In 2004, Dr. Mendell received the highest honor that MDA bestows on physicians and scientists for contributions to muscular dystrophy research (Scientific Achievement Award). In 2005 he received honorary lifetime membership in the American Association of Neuromuscular Disease and Electromyography for outstanding contributions to the field of muscular dystrophy. In 2006, he was recognized by the American Academy of Neurology for clinical and scientific contributions to the muscular dystrophy field. In 2009, he was presented the Distinguished Scholar Award by the President of The Ohio State University.
Selected Publications:
Barohn, R.J., Levine, E.J., Olson, J.O., Mendell, J.R.: Gastric Hypomotility in Duchenne's Muscular Dystrophy - A Possible Manifestation of Smooth Muscle Dystrophin Deficiency. N Engl J Med 1989, 319:15-18.
Mendell, J.R., Moxley, R.T., Griggs, R.C., Brooke, M.H., Fenichel, G.M., Miller, J.P., King, W., Signore, L., Pandya, S., Florence, J., Schierbecker, J., Robison, J., Kaiser, K., Mandel, S., Arfken, C., Gilder, B. Randomized, Double-Blind Six-Month Trial of Prednisone in Duchenne's Muscular Dystrophy. N Engl J Med 1989, 320:1592 1597.
Stedman H, Wilson JM, Finke R, Klenke A-L, Mendell JR. Clinical Protocol.Phase I clinical trial utilizing gene therapy for limb girdle muscular dystrophy: a-, b-,g-, or d-sarcoglycan gene delivered with intramuscular instillationsof adeno-associated vectors. Human Gene Therapy 2000, 11:777-790.
Mendell JR, Buzin CH, Feng J, Yan J, Serrano C, Sangani DS, Prior TW, Sommer SS. Diagnosis of Duchenne Dystrophy by Enhanced Detection of Small Mutations. Neurology 2001, 57:645-50.
Flanigan KM, von Niederausern A, Dunn DM, Alder J, Mendell JR, Weiss RB. Rapid Direct Sequence Analysis of the Dystrophin Gene. Am J Hum Genet, 2003, 72:931-9
Mendell JR, Miller A. Gene Transfer for Neurological Disease: Agencies, Policies, and Process. Neurology 2004, 63:2203-2208
Mendell JR, Clark KR. Risks, benefits, and consent in the age of gene therapy. Neurology 2006, 6:47-56.
Mendell JR, Boue DR, Martin PT. The congenital muscular dystrophies: recent advances and molecular insights. Pediatric and Developmental Pathology 2006, 9:427–443
Moore SA, Shilling CJ, Westra S, Wall C, Wicklund MP, Stolle C, Brown CA, Michele DE, Piccolo F, Winder TL, Stence A, Barresi R, King N, King W, Florence J, Campbell KP, Fenichel GM, Stedman JJ, Kissel JT, Griggs RC, Pandya S, Mathews KD, Pestronk A, Serrano C, Darvish D, Mendell JR. Limb girdle muscular dystrophy in the United States. J Neuropath Exp Neurol 2006, 65:995-1003.
Rodino-Klapac L, Chicoine L, Kaspar B, Mendell JR. Gene Therapy for Duchenne Muscular Dystrophy: Expectations and Challenges. Arch Neurol 2007, 64:1-6
Rodino-Klapac L, Janssen PML, Montgomery CL, Coley BD, Chicoine LG, Clark KR, Mendell JR. A Translational Approach for Limb Vascular Delivery of the Micro-dystrophin Gene without High Volume or High Pressure for Treatment of Duchenne Muscular Dystrophy. J Transl Med 2007, 5-45
Rodino-Klapac LR, Lee J-S, Mulligan RC, Clark KR, Mendell JR. Lack of toxicity of alpha-sarcoglycan overexpression supports clinical gene transfer in LGMD2D. Neurology, 2008, 71:240-247
Wagner KR, Fleckenstein JL, Amato AA, Barohn RJ, Bushby K, Escolar DM, Flanigan KM, Pestronk A, Tawil R, Wolfe GI, Eagle M,Florence JM, King WM, Pandya S, Straub V, Juneau P, Meyers K, Csimma C, Araujo T, Parsons SA, Wozney JM, LaVallie ER, Mendell JR. A Phase I/II trial of MYO-029 in adult subjects with muscular dystrophy. Ann Neurol 2008:63:543-545.
Haidet AM, Rizo L, Handy C, Umapathi P, Eagle A, Shilling C, Boue D, Martin PT, Sahenk Z, Mendell JR, Kaspar BK. Long-term enhancement of skeletal muscle mass and strength by single gene administration of myostatin inhibitors.
Proc Nat Acad Sci USA 2008:105:4318-4322.
Kota J, Chivukula RR, O'Donnell KA, Wentzel EA, Montgomery CL, Hwang HW, Chang TC, Vivekanandan P, Torbenson M, Clark KR, Mendell JR, Mendell JT. Therapeutic microRNA delivery suppresses tumorigenesis in a murine liver cancer model. Cell. 2009, 137:1005-1017.
Mendell JR, Rodino-Klapac LR, Rosales-Quintero X, Kota J, Coley BD, Galloway G, Craenen JM, Lewis S, Malik V, Shilling C, Byrne BJ, Conlon T, Campbell KJ, Bremer WG, Viollet L, Walker CM, Sahenk Z, Clark KR. Limb-girdle muscular dystrophy type 2D gene therapy restores alpha-sarcoglycan and associated proteins. Ann Neurol. 2009, 66:290-297.
Kota J, Handy CR, Haidet AM, Montgomery CL, Eagle A, Rodino-Klapac LR, Tucker D, Shilling CJ, Therlfall WR, Walker CM, Weisbrode SE, Janssen PM, Clark KR, Sahenk Z, Mendell JR, Kaspar BK. Follistatin gene delivery enhances muscle growth and strength in nonhuman primates. Sci Transl Med. 2009, 1(6):6ra15.
Malik V, Rodino-Klapac LR, Viollet L, Wall C, King W, Al-Dahhak R, Lewis S, Shilling CJ, Kota J, Serrano-Munuera C, Hayes J, Mahan JD, Campbell KJ, Banwell B, Dasouki M, Watts V, Sivakumar K, Bien-Willner R, Flanigan KM, Sahenk Z, Barohn RJ, Walker CM, Mendell JR. Gentamicin-induced readthrough of stop codons in Duchenne muscular dystrophy. Ann Neurol. 2010, 67:771-780.
Rosales XQ, Gastier-Foster JM, Lewis S, Vinod M, Thrush DL, Astbury C, Pyatt R, Reshmi S, Sahenk Z, Mendell JR. Novel diagnostic features of dysferlinopathies. Muscle Nerve. 2010, 42:14-21